Feliz Hair. Your trusted hairdresser in Mallorca
Book your appointment online at any time and easily
More...
22 May 2018
Color.ME by Kevin Murphy
The colours of Kevin Murphy inspire the hairdressers and bring happy customers! Kevin Murphy Color.Me offers an effective haircolour, innovation from the modern science and ingredients from the nature. The colours were developed, by the recipe up to the design, under supervision of Kevin Murphy personally. Color.Me is to 100 percent on the other products of Kevin Murphy co-ordinated. They offers exactly like the remaining products: lastingness, environmental compatibility and natural ingredients. The advantages: Mostly after the hairdresservisits, the color looks unnatural and just coloured. This does not happen with the colours of Kevin Murphy, thanks to the Morecolors-principle. The Color.Me line of Kevin Murphy is free of ammoniak, PPD and Parabenes. What spares the hair fiber and leaves no…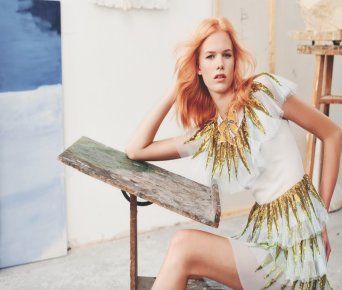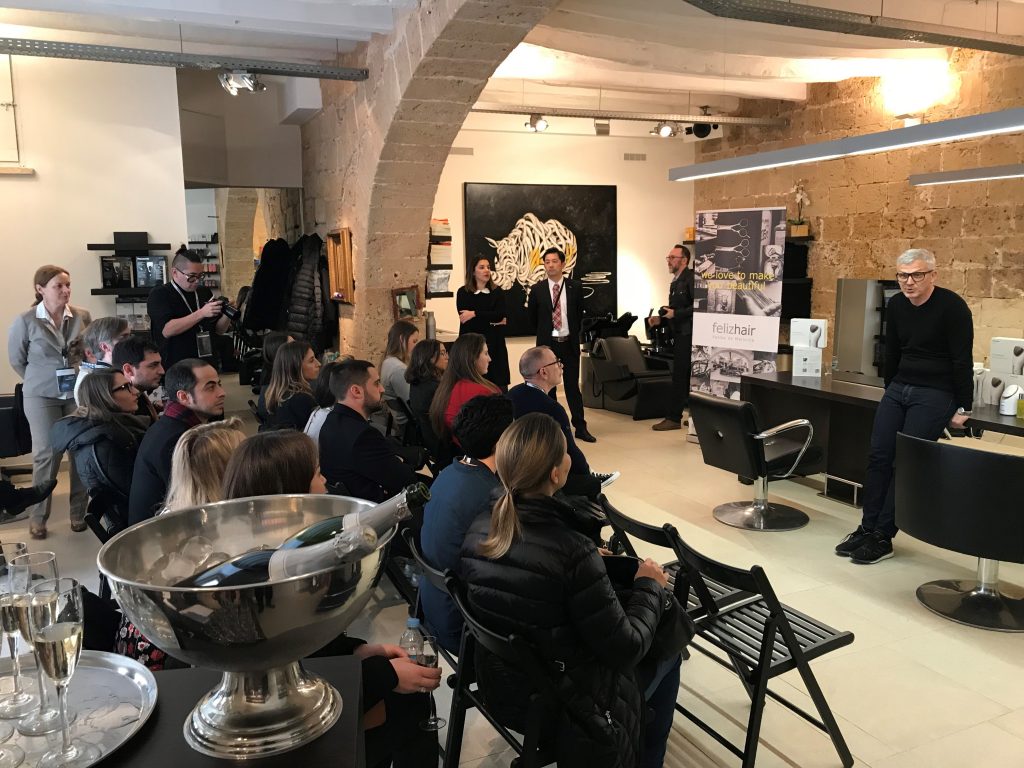 15 Feb 2018
Event Panasonic
On the 14. 02. 2018 Panasonic was staying in our salon. They have introduced to several reporters their new products, for women, as well as for men. For men there is a new wet / dry shaver with automatic cleansing station and loading station in one. Just after shaving, simply put the shaver in the station and up to the next shave, he is ready for use again. Without doing anything. The mole head is ultraadaptable, a perfect adaptation is thereby guaranteed. Then a body trimmer with which one can cut all contours in the beard very precisely. Also very sensitive places in the body quite simply to trim. Moreover, a beard / electric clippers with 39 different cut lengths…
31 Aug 2017
Extensions Seminar in Barcelona
In April, Claudia, Gerard and Felix spent a day in Barcelona where they attended a super interesting seminar on extensions made by the SHE brand.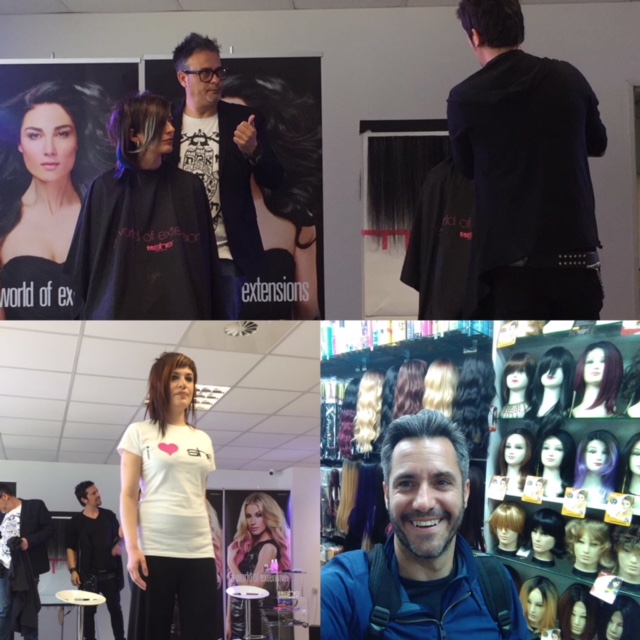 Wash / Cut / Blow-dry
50 - 70€€
Olaplex Treatment
25 - 45€€
Extensions
Upon consultation
Make up
Upon consultation
Event Styling
Upon consultation
Wash / Cut / Blow-dry
37 - 40€